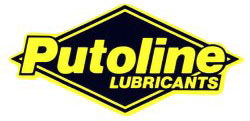 Putoline
About Putoline
Putoline was founded in 1970 by Jan Put in Bladel near Eindhoven in the south of the Netherlands.
Initially Jan Put marketed lubricants for bicycles, and mopeds.
Soon he also produced specific products for the MX motorbikes since he was a keen MX racer himself.
These products became soon famous thanks to their outstanding quality and many products were placed with different Race teams who immediately where enthusiastic about the products.
In the early 80s the reputation of the Putoline products started to cross the borders and export to several countries started.
Export grew bit by bit and countries like Spain and Greece became important markets in the early 90s.
In 1992 Jan Put sold the company to Theo Kothuis and the product range rapidly enlarged.
Also road bikes, ATVs and quads, karts and jet skis got their dedicated Putoline products.
The product range became very attractive and many distributors in new countries started to sell the products.
Today Putoline is a leading brand in motorcycle lubricants.
The superior quality, the attractive products and the most compete range in the business is the basis of this achievement.
Sponsoring of top riders and teams, official partnerships in competition help to build strong brand awareness.
Contact Details:
Website: www.putoline.com
Address: Putoline Oil
P.O. Box 149
7600 AC Almelo
Tel: +31 (0)546 818165
Fax: +31 (0)546 827454
DISCLAIMER
Please Note…
The information contained within this page has been taken directly from the oil manufacturers websites and/or advertising material. The opinions expressed within these pages are not the opinions of White Dog Motorcycle Accessories.
If you have used Putoline oils and would like to leave a review, please use the comment box below…